TGIF friends!!!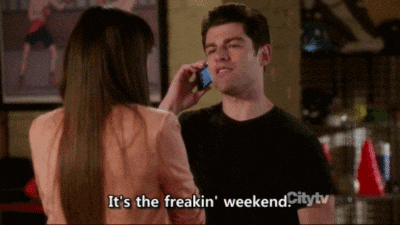 Is it just me or has this week felt like it has lasted forever and a day? Maybe it's the complete lack of sleep I've had during the week, I'm talking 2.5 hours of sleep last night...insomnia at it's finest guys! It's fine, I have a huge cup of coffee this morning to keep me going! Let's get onto the favorites of this week!
:.favorite recipe.:
With the big game this weekend, I'm always thinking about food. I'm watching the game with some friends and want to bring an easy to prepare dish that everyone will love. Alas, layered taco dip. Guys this stuff is so addictive that I may polish off an entire tray on my own sorry I'm not sorry!
:.favorite song.:

Ok Rihanna, I see you. This song is so good, just gets you in the mood to dance, love it!!
:.favorite purchases.:
I don't know what's gotten into me lately, but I've been on a shopping binge. Target is my kryptonite guys, I can't not stay out of there!!! Here are just a few things I've picked up recently. To justify buying 2 new swimsuits, I have my bachelorette in Miami and my honeymoon coming up this year so it's basically a need.
:.favorite pins.:
Any fun plans for your weekend? Who are you rooting for to win the Super Bowl, or are you watching for the commercials & Coldplay/Beyonce??
Linking up with
Amanda
for Friday favorites!