Hey folks! So since I did a whole bunch of nothing this past weekend (unless you count watching countless hours of House of Cards on Netflix something), I thought I'd just do a currently post. I saw that the lovely
Michelle
is back to blogging after attending the
Thrive Blog Conference
and gained inspiration to get back to blogging. Go and show her some love if you don't already follow along!!
drinking:
Dunkin Donuts mocha cappuccino blast, so so necessary for Monday mornings.
reading:
I read Brandi's first book
Drinking & Tweeting
and finished it in a day. I loved reading more about her and her life, she seems like the most "normal" real housewife and I enjoyed her first book. I can't wait to finish this one! I'm aiming to read more this year, so any recommendations are more than welcome!
watching: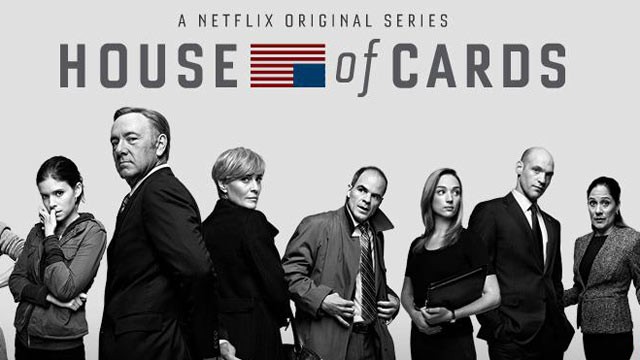 Is anyone else going crazy trying to catch up/binge watch this show?!? I'm almost done with season 2 and I cannot wait until Season 3!!! If you haven't jumped on this bandwagon, it's slowing down...hop on!!
loving:
My beautiful tulips I picked up a few days earlier are starting to bloom and look gorgeous now. I have since cut them down a bit to better fit the vase, but I hope they last for a while.
My best friends bachelorette party is set for May in Vegas and since she is a huge Chicago Bulls fan, we are getting shirts specially made to reflect her love of the Bulls. I can't wait until she sees these, I know she will absolutely love them! (Top: Bridesmaids Bottom: Bride's).
Any fun games/things we MUST do in Vegas are more than welcome as well!!