Happy Friday Eve my lovies! When I saw this beauty tag on
Cara's
blog, I knew I wanted to participate because who doesn't like playing games :)!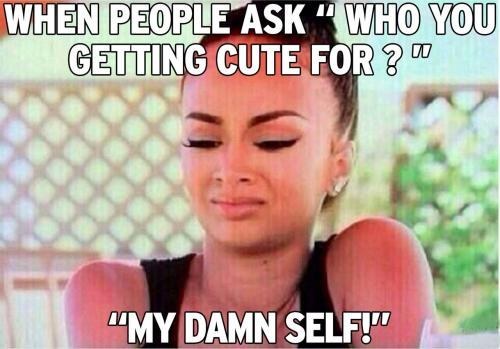 1. Wear only one eyeshadow color or only one lip color for the rest of your life?
Definitely only one eyeshadow color because I can pick a neutral that works for everything, but being stuck with one lip color is torture.
2. Live without makeup or without nail polish?
Without nail polish hands down, I would be lost and sickly looking without makeup.
3. Have dark nails or bright nails year round?
Dark nails, I feel they are more neutral and could go with a range of looks.
4. Give up makeup brushes or mascara?
Makeup brushes. I hardly use any anymore considering you can basically do everything with a beauty blender/sponge.
5. Leave the house with an obvious foundation line or overdone blush?
Man, this is tough....probably overdone blush because at least it looks finished, an obvious foundation line is just sloppy.
6. Have no eyebrows or sharpie drawn ones?
Goodness gracious...is neither acceptable?! If I had to choose, probably sharpie drawn because hopefully I can figure out a way to use some brow powder and make it look better.
7. Go out with messy hair/nice makeup or nice hair/no makeup?
Easy...messy hair/nice makeup! Usually in the mornings I spend too much time on perfecting my makeup that my hair usually gets zero attention, if it's combed and the frizz is battled, I'm good to go!
8. Have a bad haircut or bad hair color?
I guess a bad hair color because that can be fixed much quicker than a bad haircut.
9. Be able to buy only drugstore makeup or only high end makeup?
High end makeup...seeing as how Sephora is my happy place, I could survive on high end products, my wallet may not though!
10. Spend $1,000 on clothes or makeup?
Another easy one, makeup! I'm pretty low maintenance when it comes to clothes, definitely not a fashionista and I feel like $1,000 on makeup can stretch further than clothes.
************************
Now it's your turn, go ahead and answer these yourself! If you do a post let me know :)!