Hey everyone! When I came across
Helene's
blog post about who was the best blogger of 2013, I knew I had to get my vote in and spread the word about voting. The awesome thing is that you can pick
any
blog you want to vote (and can vote anonymously).
Here are my picks for the best bloggers of 2013 (IMHO):
1. Helene In Between
I think Helene is one of the best because she keeps it real on her blog and you can really feel like you relate to her. Also she loves music so that speaks directly to me!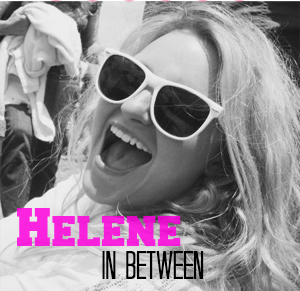 2. Not Entirely Perfect
Love Steph, she's a Chicago girl like me and I enjoy her cocktail cupcake recipes (and should def try making some) and
love
her crazy organizational skills!!
3. I Wore Yoga Pants
Whit is
so
awesome. She has this effortless style when it comes to blogging and I envy her for that. She also hosts the coolest link up, back that azz up, which is so fun to be apart of!
4. Karly Kim
This girl is just pure hilarity! I absolutely love reading her blog and she has incredible fashion sense and I completely envy her closet!! Plus she responds to comments which in my book is huge since she's a "bigger blogger".
5. Meg O. on the Go
Ok, so not only is Meg super talented and has such an adorable little girl, but she is
soooo
nice! I trust her reviews on makeup and beauty products and love watching her little tutorials on her blog!!
6. Green Fashionista
I do not have enough amazing things to say about Kate. She is seriously one of the nicest bloggers I've "met". I consider her a bloggy bf and love the fact that she comments on almost all of my blog posts and I am totally jealous of her life in the sun year round (send some our way please!!!)
7. Living Colorfully
So Robin is pretty much gorgeous and has the cutest wardrobe ever! Not to mention she just recently got engaged!!! I have enjoyed following her blogging journey from Florida to Hunker and can't wait to see what else she has in store!
8. Party of One
Jenn is awesome! I have been following her blog for so long and consider her another bloggy bf, she is so inspiring and fun to read. Plus she's a single girl like me and in the bloggy world that is pretty hard to find!
9. PinkLouLou
She is one of those bloggers that you just wish you could trade lives with. She can do a mean up-do and has the
best
girly closet in all the land! Plus her little Sadie is just too cute for words!
10. Martinis & Bikinis
Emily is such a fun blogger to read about. Her and Kate are close friends and reading about all the fun they are having down in Sunny Florida makes me want to be down there sipping on some yummy cocktails and lounging by the pool!
Now I read
SO
many other blogs that are just as awesome as these, but I had to narrow them down and 10 was the smallest list I could create. Who are some of your absolute must read blogs? Go and vote for them on
Helene's
blog (the winner will be announced Jan 8th)!!