Hey folks! I have been meaning to talk about my skin care routine. It is seriously so important to take care of your skin especially as you age *shudder*! For my 27th birthday I wanted to do something for myself that I knew would help me out in the long run. I wanted to create a skin care routine that I could stick with and wouldn't cost me an arm and a leg.

Also with my wedding coming up in less than 9 months (EEK!) I know I want my skin to be as beautiful as possible for my wedding because those pictures will be around forever and ever. I knew finding a skin care routine that works for me was an important part of wedding planning because god knows the stress breakouts will happen a few weeks before the big day...who wants that?!

Let me start by saying, skin care stuff (especially the good stuff) can get pricey, but this is what works for me based on my budget. If you want to build a skin care routine for yourself I suggest going to your dermatologist, Ulta, or Sephora to get some skin care knowledge. I'll put the price point of all the products I use to give you an idea of how much my skin care routine costs. The great thing about my routine is, since I have sensitive skin and I don't want anything irritating it, all my stuff is safe for sensitive skin! Again my skin is different than yours and we may have different needs, so please consult a professional first :)!
I wash my face with
St. Ives Even & Bright Citrus Scrub
, St. Ives is such a tried and true product for me..I've been using it since I was in high school. Thankfully they have reformulated and the scrubs isn't as harsh on your face anymore. Plus the smell of this one is so refreshing and invigorating, perfect to wake you up in the morning!
This is something I discovered from my homegirl
Meg!
She is seriously the best go-to for my makeup and beauty needs, her videos are not only hilarious, but they are informative and give you a great idea of if a product is worth your time and money or not. When I saw this, I knew I needed to order it. Getting
Hyaluronic Acid serum
in it's purest form is best because this stuff is essentially in all skin care stuff that they charge an arm and a leg for. It makes my face feel fresh and I feel it making a difference.
I'm a big lover of
Origins
products. My last trip to the Galleria in Houston I asked the girl at Origins what a good eye cream was to battle the dark circles. Immediately she showed me
Dr. Andrew Weil for Origins Mega-Bright Dark Circle Minimizer.
I swear if you have super dark circles under your eyes like me, pick yourself up some of this. I've had it for over 6 months and use it daily, this stuff will last you a while. It doesn't feel oily, instead it blends into your skin like butter!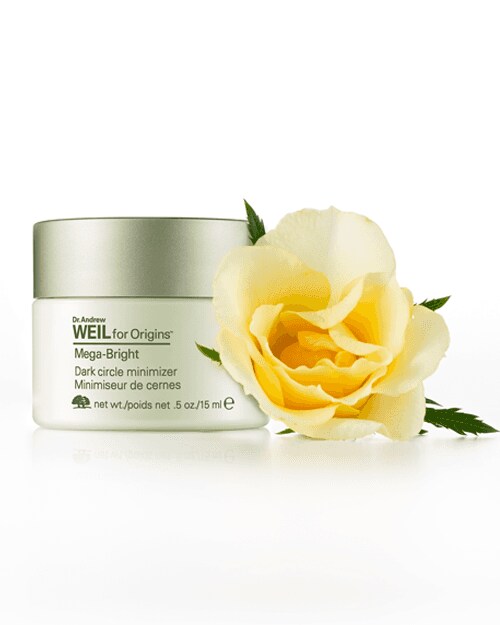 Now you may think this is overkill, but I use a second cream for under my eyes to help with the fine lines. I wait about 5-10 minutes after putting on the Origins cream to put this one on. Now this is a new find for me when I went into Ulta looking for some skin care products. I know
Dermalogica
is a reputable brand and even with the steep pricetags, know their products are some of the best. The awesome part about
Dermalogica Age Smart MultiVitamin Power Firm Serum
is that it isn't limited to under your eyes. You can use it around your lips or anywhere you see fine lines. I love the silky feel of this and again doesn't leave my skin feeling oily at all.
Moisturizing is such an important step that is most commonly missed. Another important thing to remember is along with moisturizing, you want to make sure to wear sun screen to protect your skin and how my fave
Kate
says...practice "safe sun". What great about
Formula 10.0.6 Picture Perfect Day Moisturizer
is that it's a 2 in 1. Not only is it a great moisturizer, but it has SPF built in. With a price point so low, how can you beat it?! I really love this brand and find their face masks make the most difference for me...but that's a post for another day!
This is my final step in the morning before putting on my makeup. I've been using
Origins A Perfect World age defense skin-guardian with white tea
for almost 2 years now. This was the very first product I used from Origins and I've been stuck on it ever since. Seriously though, this stuff is great. Not only does it last you a LONG time, but it completely eliminates the need for a makeup primer. I use this on top of my moisturizer in place of my primer and it works amazing. Not only does my makeup last all day, but it doesn't feel cakey or uneven. Each bottle lasts well over 6 months, so I really only see myself purchasing this twice a year.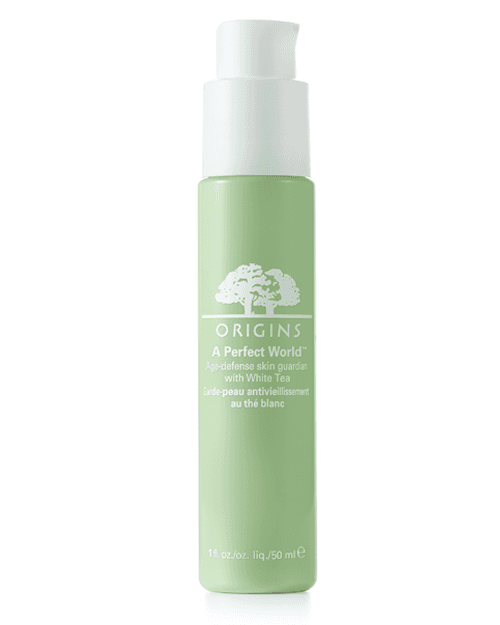 ___________________________________________________________________________
So if you were to add up all the products together here's what it would total out to:

$4.49
+ $9.98
+ $42.00
+ $58.00
+ $6.99
+ $58.00
________
$179.46


So for less than $180 you can have an awesome skin care routine that tackles all you need. I'm not getting compensated by any of these companies to talk about their products, I just truly love everything I use and even some of the pricier stuff, that stuff lasts me too long to worry about that price tag if I'm really only spending that 2 times a year!


I have a slightly different routine for the night time and I'll talk about in next week's post and do the whole breakdown to that as well!
______________________________________________________________________________
Now it is your turn! We would love to have you link-up with your wedding tales, planning adventures and day-of
memories.
As always, we would love to have you linking up with us and sharing your wedding inspiration, stories and photos of your own! Just please remember to link back to either mine or Macy's blog in order to keep the Wedding Wednesday fun going around.