So it's no secret that I love Disney and basically am a child because I watch all the Disney movies (old and new) without a shred of embarrassment. Having just gone to
Disney World
and
Universal Studios
this was right up my ally! I saw this floating around on both
P!nky
&
Myra's
blogs and knew I had to join in on the fun!
Favorite Disney film:
(All of the) Toy Story & Aladdin!
Favorite Disney characters:
Minnie & Mickey Mouse, they are classic representations of Disney and what it's all about.
Favorite Disney princess:
Princess Jasmine, hands down no questions asked!!!
Favorite Disney sidekick:
Flit from Pocahontas, he always looked out for her and was a great friend! Even though he wasn't a speaking sidekick, his attitude totally showed!
Favorite Disney song:
Circle of Life
for sure!
(You knew when you saw this scene what was coming next!)
Which Disney character would be your best friend?
Princess Jasmine because she's so fab, I feel like we're basically besties anyway! We go way back too, check out the timestamp on the photo ;)!
Who would be your Disney pet?
Gus gus because he's just too cute!!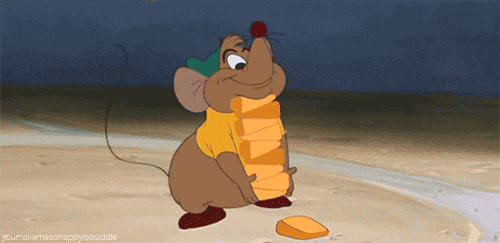 Have you ever been to Disneyland? Nope, but I hope to make it there sometime soon...I don't think it'll beat Disney World in my opinion.
Who is your favorite Disney villain? Maleficent, those cheekbones and piercing eyes...she has the same level of RBF as I do.
Do you collect anything special? Not especially, I have a bunch of Disney movies on VHS, but unfortunately can't ever watch those again lol. I do like to get those pushed pennies from the parks so I guess you could say I collect those.
What Disney film would you star in if you could? I'll go newer with this and go with the Minions because they are so stinkin' cute, plus they always look like they're having a good time!
How old were you when you watched your first Disney movie? I have a terrible memory and cannot remember, I'm sure I've seen the original Disney movies, but the one memory I can actually vividly remember is going to watch Toy Story in the theaters with my mom and sister. Ever since that first time, we've managed to see every Toy Story movie since at the movies, I love that we made a little tradition out of it.
Who is your favorite Disney couple? Rapunzel & Flynn Rider because they are so real around each other. I love both of their personalities outside of their coupling, but together they are just so sweet. #relationshipgoals
**********************************
I hope you guys had fun with this and if you choose to do this I would love to hear your answers!!